Modernizing R&D

in the Chemical Industry with AI

AI Enterprise Software | AI Strategy Consulting | Professional Services
Innovate, Grow, Move

Faster

Aixelo helps chemical and materials companies transition to a better R&D process through the adoption of next-generation AI — speeding up product development and enabling groundbreaking innovation.
R&D Made Easy
Artificial intelligence is hard to implement in materials labs because it relies too much on existing data and introduces a foreign process to R&D teams. That's why we developed Aixelo — an AI platform that creates data on the fly and is intentionally designed around the processes you and your teams already use. Now, your organization can innovate faster and win more market opportunities.
We Turn Your Digital Journey into a Success
Artificial intelligence drives R&D labs forward so your team can make strategic decisions, even without pre-existing data. However, adopting new technology isn't easy.
With Aixelo, you are uniquely positioned to overcome adoption barriers and realize full technology benefits.
AI Enterprise for Faster Innovation
We replace empirical testing by AI-decision making for Materials Formulation Development so you spend lab-resources only on the designs that matter.
We replace actual by digital experiments so you can test more ideas, de-risk your Breakthrough Innovation, and quickly ramp up winning IP portfolios.
We Retool Your R&D Teams to increase productivity for routine tasks such as lab scale or process chemistry and other day-to-day operations for various applications.
Schedule a Call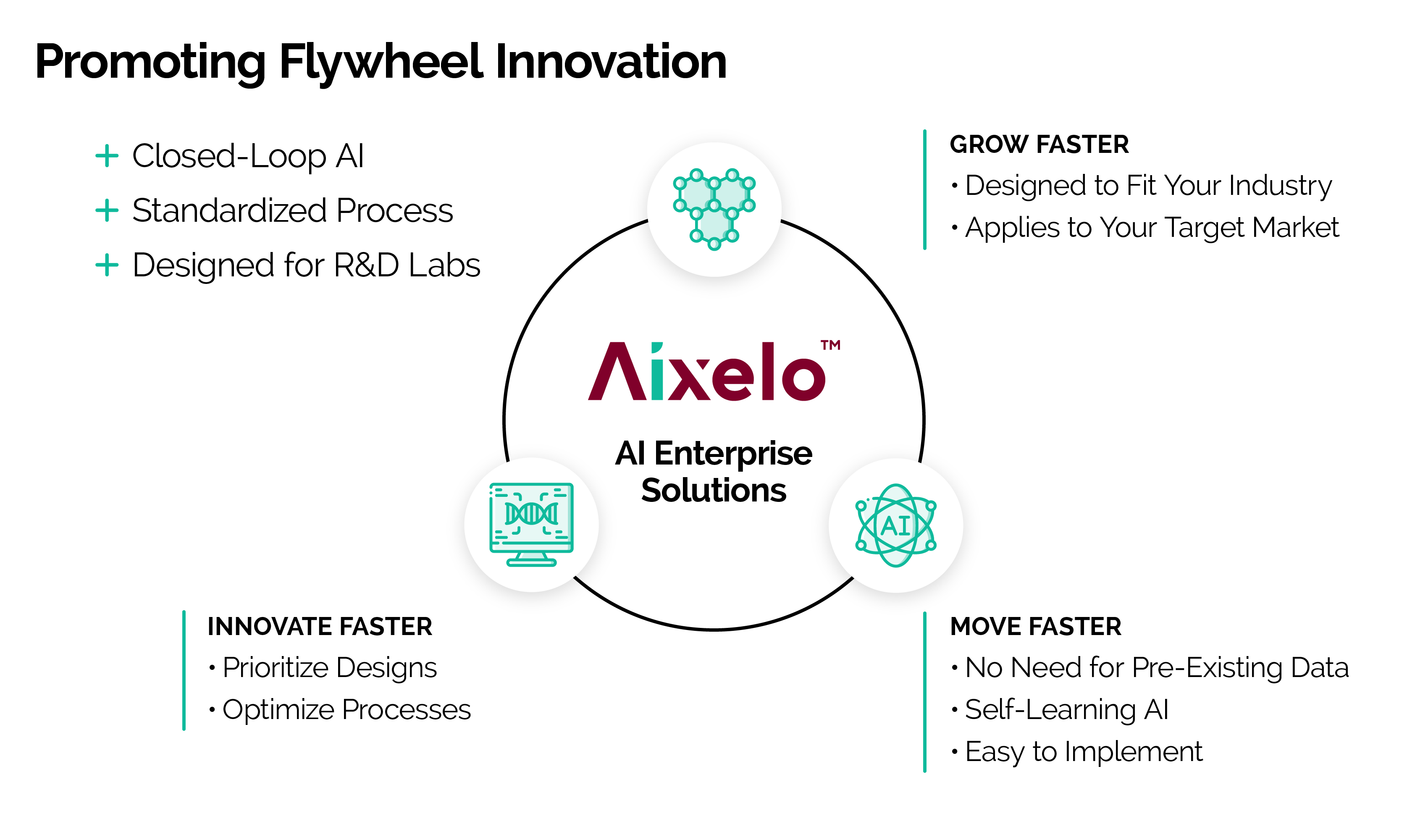 Transform R&D with AI Designed for You

Create an Implementation Plan
AI Strategy Consulting
We work with your strategic leadership and R&D teams to identify the most valuable use cases, math the ROI, and develop the right implementation plan for your team.

Introduce AI to
Your Labs
Digital Transformation Programs
We help deploy AI software in your labs using a gradual approach that starts with one specific application. This makes it simpler for R&D teams to integrate it into their process.

Fully Integrate AI in Your Processes
AI-Enterprise Subscription
We will partner with you to guide seamless expansion into more lab environments and use cases. This ensures scalable deployment across business units.
Our Team
We are a Karlsruhe Institute of Technology (KIT) spin-out and pioneer closed-loop AI for accelerated innovation.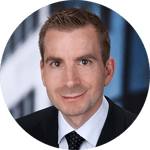 Dr. Christoph Kreisbeck
Co-Founder
Chief Executive Officer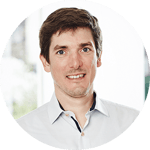 PD Dr. Manuel Tsotsalas
Co-Founder
Chief Technology Officer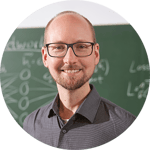 Prof. Dr. Pascal Friederich
Co-Founder
Chief Scientific Officer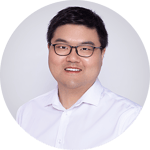 Dr. Yi Luo
Co-Founder
Machine Learning Chemist
Schedule a Consultation
Claim your advantage over the competition. Schedule a consultation with us to see how AI can transform your R&D lab.